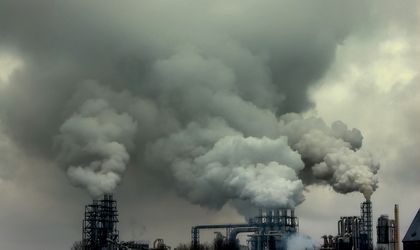 Only three Romanian companies are among the biggest 100 polluters in Europe, according to data published by the European Commission. The thermal power plant in Rovinari, the Sidex Galati steel factory and the thermal power plant in Turceni are in the European top 100.
The Rovinari thermal power plant, a division of the Oltenia Energy Complex, which burns coal, is the biggest polluter in Romania and 38th at the European level, with total CO2 emissions of 5.19 million tons in 2018. On the second place at the national level is the ArcellorMittal steel plant in Galati with 4.10 million tons, ranking 58th in Europe.
The Turceni power plant, also using coal, is the third at the national level and 60th in Europe, with total CO2 emissions of 4.07 million tons. Also a part of Oltenia Complex, Electrocentrale Isalnita is on the fourth place in Romania, with 2.53 million tons of emissions. Chemical fertilizer plant Azomures is next with 2.03 million tons, followed by Combined Cogeneration Plant Brazi with 1.40 million tons of CO2 emissions.
The biggest polluters in Europe are mainly located in Germany, Poland and Ireland. The top 10 is led by the Belchatow plant from Poland, followed by companies Neurath, Niederaussem, Janschwalde, Weisweiler, Schwarze Pumpe, Lippendorf, Maritsa Iztok, Boxberg Werk (all in Germany) and Ryanair from Ireland.