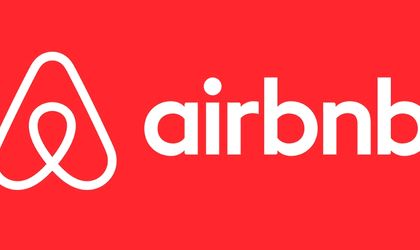 The European Commission has warned the operator of the accommodation reservation platform Airbnb to align its practices with EU consumer protection rules and to be transparent in terms of presenting the prices applied. The US company received a deadline by the end of August.
At this time, when a tourist searches for an accommodation offer via the platform, Airbnb indicates the price per night, but the final price also shows room cleaning costs or local taxes later.
In addition, some homeowners are demanding a cash deposit from tenants who may exceed EUR 100 for one night as a security for any damage to the dwelling during their stay, and the deposit is not very visible. The current manner in which Airbnb presents the prices and the number of clauses is not in line with the Unfair Commercial Practices Directive, the Unfair Contract Terms Directive and the Regulation on Jurisdiction in Civil and Commercial Matters.
The price informations
According to the Commission, Airbnb has to modify how it presents the price information from the initial search on its own platform to ensure that, whenever property is made available, the consumer is given the total price, which includes all taxes and such as service charges and cleaning charges, or, if it is not possible for the final price to be calculated in advance, to be clearly informed by the consumer that it is possible to apply additional charges.
In addition, the company must clearly indicate whether the offer is submitted by a private or a professional entity in the accommodation sector.
"More and more consumers are booking their accommodations online during the holidays, and this sector has created many new opportunities for tourists. But popularity can not be an excuse for failing to comply with EU consumer protection rules. Consumers have a clear understanding of what they are paying and what exact prices they are going to pay for services and must have fair rules, for example as regards the cancellation of the reserved accommodation by the owner. I expect Airbnb to come up with the right solutions as soon as possible, "EU Consumer Commissioner Vera Jourova said.
Airbnb has time until the end of August to come up with detailed solutions on how to adapt its behavior to be in line with EU consumer law. If the company's proposals are not considered satisfactory, consumer authorities could decide to use enforcement measures.
Founded in 2008, Airbnb facilitates rental of short-term accommodation, linking tourists with property owners. The platform is very popular among tourists around the world and has listed over 5 million accommodation in 191 countries.