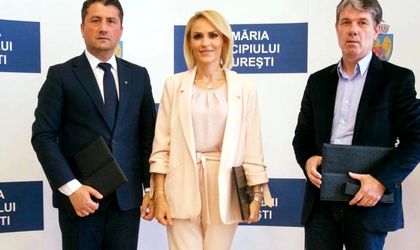 The mayors of Bucharest, Brasov and Constanta signed a cooperation memorandum on Thursday for promoting tourism in the three cities and announced the creation of a tourism development association.
Bucharest mayor Gabriela Firea said: "We want to establish an association for sustainable development, especially for fields like connectivity, transport and tourism. We want to promote the most important touristic areas of Romania: the seaside, the mountains and the capital. We need infrastructure, which can be developed through such partnerships."
Firea added that the cooperation memorandum and the association can also help attract more EU funds for common projects. She said that Bucharest will create these types of partnerships with other cities in the following period.
The three cities will integrate their Mobility Plans, through things like intermodal transport points. Another way of collaboration are common plans for tourism promotion by creating integrated tourism packages.