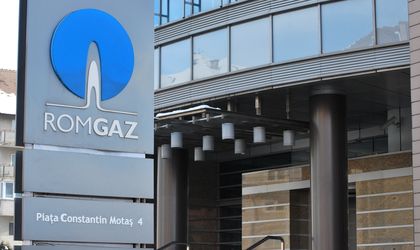 The European Commission forecast that the budget deficit recorded by Romania this year will be at 3.3 percent of GDP, from 2.9 percent in 2017, and go to 3.4 percent in 2019. Although the government says the deficit will stay under 3 percent this year, the fact that it is again looking for money in companies' safes means that the numbers the CE is predicting are accurate.
Romgaz, the biggest state-owned natural gas production company, has approved a new distribution of dividends. According to the statement to the Bucharest Stock Exchange (BVB), the Board "endorsed the request of the majority shareholder of Romgaz, the Romanian State through the Ministry of Energy, on the distribution in 2018 of an additional dividend of RON 1.3 per share in a total amount of RON 501.05 million."
The same decision was taken in September 2017, when the Government emptied the accounts of the companies it owned as a majority shareholder in order to cover the financial needs of the budget.
And it looks like Romgaz is just the first of the state-owned companies to give out a new batch of dividends. Apparently, all the companies have received a note from the majority shareholder asking for a reevaluation of financial reserves in order to see what funds are disposable. Nuclearelectrica will announce new dividends in the amount of RON 238 million, according to a statement to BVB, and it is expected that Hidroelectrica will also give away some more money from its reserves.
In the first half of this year, Romgaz recorded revenues of RON 2.47 billion, a 3.4 percent increase, and a net profit of RON 797.7 million, down by 10.1 percent. The financial results for the first nine months will be presented on November 15. Last year, the net profit recorded by Romgaz was RON 1.8 billion.