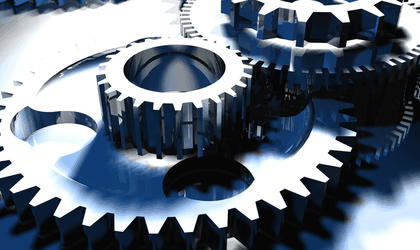 Romania's industrial production slows down this year as demand flattens and inventories continues to rise, according to a fresh industrial barometer.
The industrial production registered a modest increase in January and February on limited output in the key-manufacturing sector.
The industrial production rose by 0.7 percent year-on-year in January as the production in manufacturing, the largest sector of Romania's industry, was almost flat (+0.1 percent year-on-year), mining and quarrying increased by 1.2 percent, while energy output increased by 3.2 percent.
In February, the industrial output increase by 1.9 percent year-on-year, suggesting lower demand and lowering the sentiment in the sector.
These figures come after a unexpected drop of 0.8 percent in December of the Romanian industrial production, on lower output in key-manufacturing sector and large decline in mining and quarrying.
"New orders' index rose from 56 in February to 61 in March. However, the increase was smaller than in the similar period of the last two years, which signals the weakening of the long-term economic activity. Export orders remained flat," the report says.
According to the report, stocks have rebounded and the indicator has reached 49 points, a point below the expansion threshold.
Worse, managers' expectations have fallen steadily from one month to the next. The Synthetic Confidence Indicator dropped from 70 in January, to 68 in February and 65 in March.
In 2018, Romania's industrial production rose by 3.5 percent, a much lower rate that the official estimate of 4.5 percent.
The industry account for almost one quarter of Romania's GDP and this poor performance has had an impact on the 2018 GDP value.
The first official estimate regarding Romania's 2018 performance showed an increase of 4.1 percent and a GDP value much lower than the government's forecast.