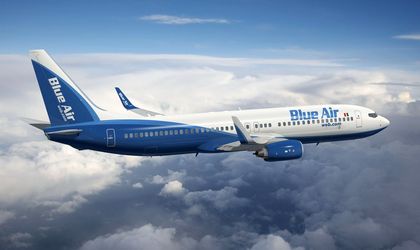 Romanian low-cost airline company along with a group of Moldavian investors took over the national Moldavian Airline- Air Moldova.
The Civil Aviation Group SRl consortium was declared the winner of the privatization of Air Moldova and payed RON 12 million.The consotium will also take over the RON 287 million debt of the company.
"We are so proud that Air Moldova entered the Blue Air family the year Romania celebrates 100 years from the unification of the country",  Marius Puiu, Blue Air's general manager stated. The new owners told the press they will maintain the current flight schedule and work on improving the commercial performances of the company. Founded in 1993, Air Moldova is the biggest operator from Moldavia, with over 50% of the flight connections to the EU states.
Blue Air is the biggest Romanian low cost airline company according to the number of passangers. IN 2017 5 million people chose Blue Air to fly to over 16 countries