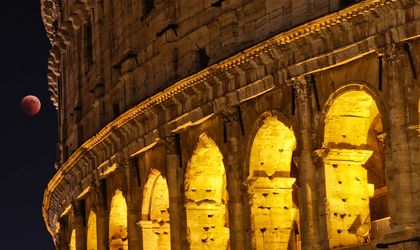 With less than a month left until the end of 2018, momondo.ro looked at the year-long travel map to see where Romanians have been flying. The search revealed the most popular destinations along with the trending countries.
With an average ticket price of EUR 72, Rome was the most wanted destination, followed by London and Barcelona. Despite the obvious interest in Latin-speaking cultures (Milan, Paris, Lisbon), Romanians have also been attracted to cities like Istanbul and La Valetta.
Undoubtedly, Romanian travelers' openness to diverse people and cultures is also a result of the trendy destinations spread around the globe.
According to momondo.ro's analysis, although flight searches have increased for exotic destinations such as Panama (116 percent) and the Mauritius Island (87 percent), one of the most interesting trends among Romanian travelers in 2018 is the reorientation to the cities of Turkey (84 percent).
Also, with the lifting of visas and the introduction of direct routes to Montreal and Toronto, Romanians sought 76 percent more flights to Canada this year, ranking fifth among the top destinations after Cyprus.
Milan, Berlin and Budapest were the cheapest destinations in 2018
2018 was an ideal year for travelers who wanted to visit the most popular European capitals, given that return flights cost less than EUR 73 for five of these destinations. With an average ticket price of EUR 53, Milan was the cheapest destination Romanians traveled to in 2018, followed by Berlin, with a cost difference of EUR 8. The most popular city of the year, Rome, enters the top 5 cheapest destinations on the cost of flying, on average, of EUR 72/ticket.
Looking beyond the European borders, Tel Aviv was the most affordable destination for Romanians, with an average ticket price of EUR 127 in 2018. The Middle East consolidates its position in this ranking with Marrakech and Dubai, with flights averaging at EUR 149 and EUR 228 this year.
New York and the Thai province of Krabi also made the top list of the cheapest destinations outside Europe, with average prices of less than EUR 550 for round-trip flights from Romania.
"Before entering 2019, it is worthwhile to take a look at the destinations to which Romanians have traveled this year, and draw some conclusions. We are less surprised to see that Italy or the Iberian Peninsula countries remain in the charts. However, when we look at the growing destinations, we draw attention to the fact that more and more Romanians have regained the confidence to visit destinations in Turkey and also access the opportunity to travel far beyond the continent, to Canada. There are also Romanian travelers who in 2018 became interested in discovering exotic locations, such as Panama, Mauritius or Singapore," says Mircea Giurca, the momondo representative in Romania.