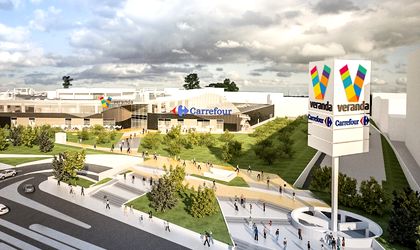 Veranda Mall, the proximity shopping centre in Bucharest's Obor area, announces the entry of Trenta Pizza and fashion retailer Colin's into its client portfolio.
It is the first time Trenta Pizza opens a unit in a shopping center and the restaurant has an area of ​​86 sqm and took an investment of EUR 135,000. 
"Trenta Pizza has chosen to be with your consumers and chose Veranda Mall as the ideal destination to open the first restaurant in a mall. The company aims to maintain its leading position in Bucharest on the pizza home delivery segment and develop a network of restaurants offering delivery service, take-away pizza, the option for customers to dine in the venues but also to appear for the first time in the food-court of a mall," said Andrei Bartesch, marketing director, Trenta Pizza.
The Colin's franchise opens its 21st store at the Veranda Mall, on a surface of 355 sqm, with a total investment of approximately EUR 200,000.
"We continue to make partnerships with important locations in Bucharest and the country and opening our new store confirms that we have found the best opportunity and the most trustworthy partner in Veranda Mall," said Silvia Simion, area manager, Colin's.
According to Maria Craciun, the mall's center manager, Veranda has a high level of visitor conversion to consumers because it is a proximity mall. Through these openings, Veranda Mall diversifies leisure and shopping options for its customers, which will also be reflected in traffic growth.