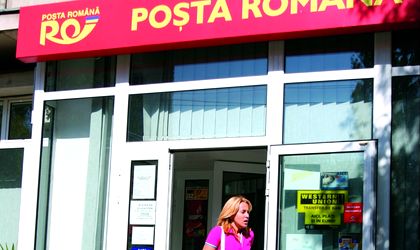 The Romanian Postal Office (CNPR) announces the introduction of Track & Trace tracking service for internal postal parcels in the services provided by individual customers. By introducing this facility CNPR is eliminating the manual filling by the clients or individuals of the forms preceding the filing of the internal postal parcels at the computerized post offices and also senders can track their status on the www.posta-romana.ro website.
Thus, to send a small volume of internal postal parcels (standard, declared value, confirmation of receipt and reimbursement), the customer must fill out the postal forms required for their dispatch: bulletin of delivery, acknowledgment of receipt or repayment order. These formalities will now be fulfilled, directly by postal workers at the counters, who will verbally request customers all the necessary data to send the items.
Also, natural and legal customers who want to ship internal mail shipments, regardless of volume, can produce their own documents, whether home or office, using the MyAWB application, available on the company's website, by completing the five steps: creating a MyAWB account, selecting the type of service, filling in the required information, viewing the postal tariff and generating the postal items required for shipping (AWB).
At the same time, the MyAWB application provides its customers with legal entities and other functionalities such as access to their own databases from which they can generate reports and lists useful for the management and / or monitoring of shipments.
"Expansion of Track & Trace tracking for new postal services is part of a comprehensive upgrading and process technology of front and back office processes so we bring the services to the quality standards we are aware of for our customers," shows CNPR press release.
Romanian Post is owned by the Romanian state through 75 percent of the Ministry of Communications and Information Society (MCSI) and 25 percent of Fondul Proprietatea (FP).
The company owns the largest distribution network at national level, meaning more than 80 percent of all postal subunits currently operating in Romania. At present, more than 19 million inhabitants receive the services of the Romanian Post Office and more than 7.5 million addresses are covered by their own postal network.