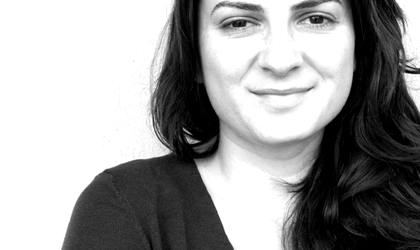 Romanian agency pastel is communicating, through a strategic partnership, for Global Women in Tech (GWiT), a non-profit organization that supports women's access and development in STEM (Science, Technology, Engineering and Math).
By Romanita Oprea
The partnership began with the development of the visual identity of the "Code Diversity Program", a project through which GWiT aims to inspire and facilitate young people's access to professions in the tech sector.
"We proposed the visual solution of the logo to be as relevant as possible for the target.  Thus, the identity is made out of a code system that supports women's presence in tech sectors. "CODE" is expressed by the binary code, while the code sequence from the matrix, in translation, means "DIVERSITY". The binary code is made out of feminine symbols (O) and masculine symbols (|), and the equal number of characters supports the idea of diversity. The statement "Decode your tech career" invites the young women interested in tech to decode the visual message and the program components," said Laura Iane, Creative Director pastel.
Dana Nae Popa, Managing Director pastel, added: "It is a great joy to be close to an organization with such an ambitious mission. The projects and the open manner in which the GWiT team approached the communication area have convinced us that we can team up. We believe in diversity and equal opportunities, and collaborating with GWiT is yet another opportunity to engage in projects with meaning both for us, and the association and especially for women who will benefit from the GWiT programs".
The strategic partnership aims to develop the communication strategy for GWiT through PR and creative services.
"We found in pastel's team a trusted, creative, professional communication partner, who was willing to invest in supporting our mission and who really understands the tech industry. We appreciate this collaboration and we have the certainty that we will be able to find and create the best solutions to lead the message of our projects where they will make a difference," said Simona Sandru, President & Founder, Global Women in Tech.
Pastel's team is formed of: Dana Nae Popa, Managing Director, Cristina Oncescu, Head of strategy, Laura Iane, Creative Director, Cristina Icnotiu, Art Director, Ionut Ungureanu, Copywriter, Victoria Donos, Senior PR Manager, Alina Minu, Account Manager.
The GWiT team is: Simona Sandru, President & Founder and Steliana Moraru, Head of Marketing.
pastel is an integrated communication agency, specialized in creating brand experiences. With over 12 years of activity on the Romanian market and over 5,000 developed projects, the agency has clients from different areas such as auto, FMCG, services, industry, 65% of which are market leaders.
Established in 2007, the agency has 30 permanent employees, most with over 10 years of experience in communication area. The agency offers at the moment integrated communication services for campaigns that take place both in Romania and at a regional level. The agency has among its clients:  Colgate-Palmolive Romania & Polonia, Dacia&Renault, Jacobs Douwe Egberts, kika Romania, MedLife, Mega Image, PRO BCA, Royal Canin Romania, TCC, TenarisSilcotub, Sun Plaza, Mondelez, Nordic Import Export, Maspex Romania, Grana Sp. Z.o.o (Inka brand), Bonduelle Romania.