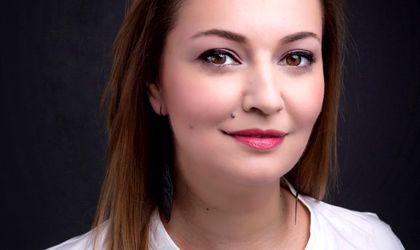 Oana Bulexa, managing director at MSL The Practice, is part of the Cristal Festival 2018 jury, representing Romania in the Corporate & PR category.
By Romanita Oprea
Starting this year, Cristal Festival will become Cristal Media & ADvertising Summit, #CristalMAD2018, and will take place between 12-15 December, at Samoëns, in the French Alps, where it will reunite over 350 decision makers from the media & advertising industry across the world.
The competition this year has 12 sections: Film, Film Craft,  Print,  Integrated,  Design,  Digital,  Mobile,  Branded  Entertainment  &  Content,  Media,  Promo  &  Activation,  Corporate  &  PR, Tech, that will be judged by specialists in communication from the entire world. The PR category was introduced in the competition in 2013 and this year it will be judged by 7 experts from Romania, France, Switzerland, Canada, Italy and The Emirates.
Artificial Intelligence will be the main theme at Cristal Media & Advertising Summit 2018, which will focus on how AI can be used for the brands' purposes. With this occasion, over 20 international speakers will share their vision about this technology that is still too little known to the large public, but is at the center of many debates.
With over 16 years of experience in media and communication, Oana Bulexa was a juror in numerous local and international competitions, the most recent one being the Eurobest Festival of Creativity 2017's jury. She has over 60 awards in her portfolio in competitions such as Cannes Lions, IPRA Golden World Awards, Global Sabre Awards, EMEA Sabre Awards, Romanian PR Award, Internetics or ADC*RO Awards.