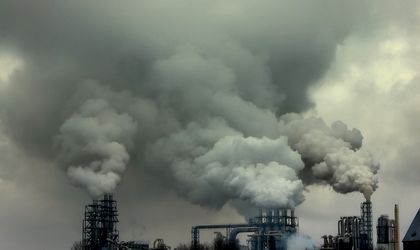 Romania has reduced its greenhouse gas emissions by 54.2 percent between 1990 and 2016, the third largest decline in Europe after Latvia and Lithuania, as the economy entered a large scale restructuring process, according to Eurostat.
EU official data show that Romania's economy generated 113.4 million tonnes of greenhouse gas emissions – mostly CO2, N2O and CH4 – in 2016, compared to 153.5 million tonnes in 2007, the first year after the EU accession.
Romania is the 10th polluter among the 28 European Union member states, after Germany (935.8 million tonnes in 2016), the United Kingdom (516.8 million tonnes), France (475.4 million tonnes), Italy (438.2 million tonnes), Poland (397.8 million tonnes), Spain (340.5 million tonnes), the Netherlands (207 million tonnes), the Czech Republic (131.3 million tonnes) and Belgium (122.1 million tonnes).
The Romanian economy entered a large-scale economic and industrial restructuring process after the collapse of the Communist regime in 1989, inheriting a largely obsolete industrial base and an inefficient agricultural sector.
The pace of economic reform, including privatization of industry and the removal of government subsidies, has been slower than in many other formerly Communist countries in Central and Eastern Europe.