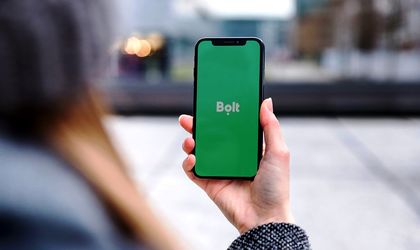 Bolt, Europe's largest on-demand transport platform, has launched Bolt for Business, a portal that allows companies to pay and manage employees' business-related trips.
"An increasing number of Bolt trips take place for business purposes, whether it's about going to work, rushing to meet with clients or trips to the airport. Most companies still require invoices from their employees to be able to reimburse the cost of the trip. Bolt for Business helps companies save time and money by reporting individual expenses and related documents. Instead of employees collecting and reporting bills for travel through custom-made forwarding companies, Bolt for Business customers will have all the information about their employees' on-duty trips in one place, with no additional effort. It is also easier to pay for travel: instead of reimbursing money to every employee, you pay once a month through a bank card or bank transfer," says Rando Rannus, General Manager Bolt for Business.
On the new Bolt for Business website, account managers can set rules to control who and when they can travel for business, which facilitates planning and provides an overview of the company's transport costs.
The platform allows account administrators to set and customize the types and the number of trips that can be taken by employees. They may also be required to report the purpose of the trip before the start of the journey. The platform can be used on both desktop and mobile phones.
The Bolt for Business application is available in over 25 markets across Europe and Africa, including Romania.
Bolt, formerly known as Taxify, is the largest European transport platform that aims to make urban transport easier, quicker and more convenient. Set up by Markus Villig, Bolt was launched in 2013. It is one of the fastest-growing transport platforms in Europe and Africa, with investors such as Daimler, Didi Chuxing, Korelya Capital, and Taavet Hinrikus, co-founder of TransferWise. Bolt has 25 million registered users in over 30 countries worldwide.