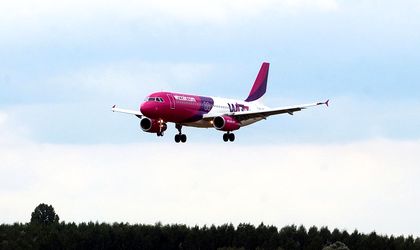 Airline Wizz Air has announced that it will open seven new external routes from the Iasi Airport, to Billund, Brussels, Dortmund, Eindhoven, Malmo, Paris and Salonic. The Iasi base will also be allocated a new plane by the company.
"We're allocating our Iasi base an Airbus 320 with 180 seats, which will support operations for the new Iasi routes. We will also increase the frequency of flights to Milano Bergamo and Tel-Aviv. In total, the schedule will include 20 weekly flights from Iasi," said Sorina Ratz, Head of Corporate Communications at Wizz Air.
She added that Wizz operations from the Iasi base will increase by 49 percent in 2018 and include 550,000 seats for sale to 15 destinations in 11 countries.
In the first six months of 2018, over 190,000 passengers in Iasi travelled on board of Wizz Air planes, 15 percent more than in the same period of 2017.
The president of the Iasi County Council, Maricel Popa, said that the plane parking platform on the airport will need to be enlarged by next year, while asking airport management to accelerate procedures to start construction of a new terminal.
In 2017, Iasi Airport had a traffic of 1.15 million passengers, and is expecting a 25 percent growth for 2018.