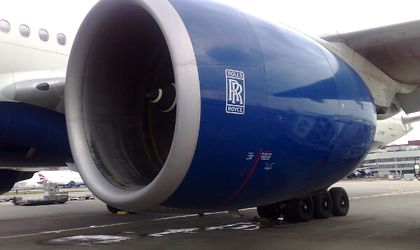 Rolls Royce is expecting a sharp increase in the number of Boeing 787 Dreamliner aircraft that will have to be grounded because of faults with the engine maker's Trent 1000 turbine, Bloomberg reports.
The spike is expected to occur ahead of a deadline next month for mandated inspections forced by durability problems, according to a statement by Rolls Royce.
The number of grounded Dreamliners is expected to reach 50 from the current 35, as the planes await repairs.
About 80 percent of the Package C engine variant, which debuted with Boeing's 787-9 jetliner, have undergone initial checks for cracking or signs of wear and tear on turbine blades, according to a person familiar with the matter cited by Bloomberg. Almost a third of the engines failed the initial checks required by regulators for planes that fly more than two hours and 20 minutes from the nearest diversionary airport.
The engine issues have led some carriers to put their 787s on shorter routes. Since the Federal Aviation Administration's directive in April, Rolls Royce has aimed to triple the number of engines that can be serviced at any time, including through the development of a new ultrasonic testing technique that can be performed while the turbine is still attached to the aircraft.
Chris Cholerton, the company's president of civil aerospace, said: "While we expect the number of aircraft affected to rise in the short term as the deadline for the completion of initial inspections approaches, we are confident that we have the right building blocks in place to tackle the additional workload."
Rolls-Royce shares fell 0.6 percent as of Wednesday morning in London.