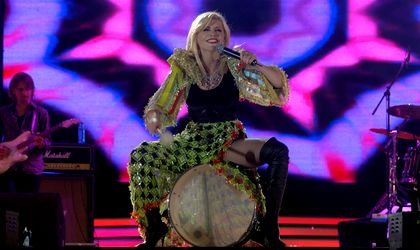 Cerbul de Aur Festival, one of Romania's longest surviving music festivals, alongside that in Mamaia, will take place between 29 August and 2 September in Brasov's Council Square after a nine-year hiatus. The event will be funded by the government through the Ministry of Culture and is part of the list of events held as part of celebrations for the Centenary of the Great Union.
2018 is also an anniversary year for Cerbul de Aur, which celebrates its 50th anniversary. The first edition of the festival took place in 1968 at the Dramatic Theatre in Brasov. The main organiser of the festival is the National Romanian Television (TVR), in collaboration with the Brasov and Brasov County, as co-organizers.
The Cerbul de Aur International Festival will kick off on August 29 with a Romanian anniversary gala, featuring the award winners and bands from the previous editions of the event. The shows feature footage from the TVR archive from the previous editions of the event. The next two evenings will be dedicated to the contest itself. Alongside the competitors, there will be a number of guests who will support mini-recitals. The fourth evening of the festival will host the gala, during which the winners of the 2018 edition of the International Golden Deer Festival will be awarded. The evening will conclude with a recital of the headliners of the festival, which will be announced soon.
The event will end on August 2 with the Centenary Gala, which will keep the traditional theme of folk music, but it will be a reinterpretation of it in a modern way, according to the organisers.
The list of foreign artists who performed on the stage of the International Golden Deer Festival,includes Diana Ross, Amalia Rodrigues, Julio Iglesias, Sheryl Crow, Tom Jones, Vaya con Dios, Coolio, Christina Aguilera , Kenny Rogers, Ricky Martin, Kelly Family and Patricia Kaas.