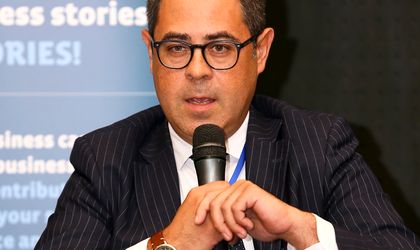 Laurentiu Lazar, Managing Partner at Colliers International Romania, said during the American panel at BR's Country Focus Community Forum 2018 that Romania's real estate market has been a significant investment interest for American investment funds, and that more investments will come in the following 12 months. 
"Investors are looking at the office space market in particular, and there have been very large transactions lately and hopefully there will be at least 3 transactions around USD 150 million in the following 12 months, which would be quite significant for Romania," said Laurentiu Lazar.
Lazar added that Romania's economic growth in the past few years has put the country on the map for large investors, and that the rate of return on investment in Romania looks better than in other European countries: "In Bucharest, the return on investment rates have exceeded the levels seen in the economic boom period before 2007, while in other countries the rate is still lower than it was in that period."
"I'm expecting this year to be a benchmark for American funds coming to Romania. It's enough for one fund to make an important investment here to trigger other funds to follow and take a look at Romania as an investment option," said Lazar.